---
Dokumentär/Special "Serietecknarna" av Åsa Sandzén titta här
---
Höjdpunkter bland höstens italienska, svenska och slovenska serieböcker
✰ Jenny Teleman, P1, Swedish Radio, chose the book, "Five stories about prostituters" (prostituyentes) as the swedish contribution, to the most intresting international comic books of the year. She calls it "one of the most original comic books of the year" <3… läs mer här

---
Alvarez bok säger så mycket mer än statistik
Fem historier om prostituerande resonerar Amalia Alvarez om vad språket kan avslöja och göra med rådande förhållanden. De termer som normalt används i Sverige för att beskriva ovan nämnda män är sexköpare, klient eller torsk. Medan de två första orden reducerar mannen till en konsument, den ena parten i en ekonomisk transaktion, ger det senare bilden av (förvisso fula) fiskar som trillat dit och fastnat i "horans" nät. Alvarez vill därför introducera begreppet prostituerande..läs mer här
---
Radio P1: Antologiboken Draw the line följer upp Metoo.. lyssna här..

---
Ingen kallar sig för sexarbetare, och ingen av dem verkar heller vilja ha någon legalisering av prostitutionen. Resonemanget är enkelt – då skulle utnyttjandet av deras kroppar bli lagligt och själva skulle de bli tvungna att betala skatt, ännu ett utnyttjande i deras ögon… läs mer här
---
Stockholms Internationella Seriefestival 2018 presenterar i samarbete med Sisyfos Film Production en helt ny dokumentär om den svenska seriescenen. är en film som samlar porträtt av sex samtida serieskapare som sinsemellan är både lika och väldigt olika… här
---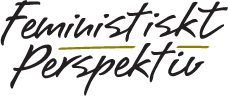 Som ett bidrag till den feministiska debatten kring prostitution är det en liten men viktig bok, som vill lära sig av inte minst latinamerikanska och spanska erfarenheter av politisk organisering och styrka, utan att för den delen godta liberala diskurser om den lyckliga horan. Boken avslutas också upproriskt och slagkraftigt, med en våldsam dröm om att hämnas de som tar sig rätten att köpa andras kroppar…läs mer här
---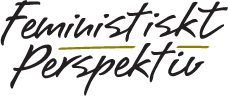 Arbetet med bild, form och layout är också imponerande, jag fastnar för Amalia Alvarez satir över den svenska självgodheten, för de historiska bilderna på arbetande immmigrantkvinnor och på den kritiska granskningen av mediabilder.. läs mer här
---
---
---
I Amalia Alvarez seriebok
Fem historier om prostituerande ges däremot utrymme för dem vars berättelser sällan kommer fram… läs mer här 
---
Chile
---
RECENSION: Lyckad skildring av gränser i gränslös serieform

---
Entrevista radio de lxs trabajadorxs, Buenos Aires. (empieza en el 33:00)
---
---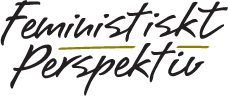 My protest against the european feminism euro-centrist and colonialism of the Europeans media. "Oroande att Sveriges radio försöker minimera protesten" here-….
---
Artistic freedom, solidarity and struggle were taken up when the youths met the known cartoonist Amalia Alvarez of the White school.
Konstnärlig frihet, solidaritet och kamp togs upp när ungdomar mötte den prisade serietecknaren Amalia Alvarez på Vita skolan. read more here swe..
---
Underground comics occupy Malmo. The alternative comics festival "Alt com" that kicks off in Malmö this week, includes everything from post-apocalyptic vision to class perspective on the feminist comics. Among other things, tells Amalia Alvarez about her new book with stories of prostitutes and sex buyers. swe...
---
It is a very personal work that provide a broad and honest perspective on how it is to escape to Sweden and live in hiding.
detaljerade bilder, vilket resulterar i en lättillgänglig bok om livsavgörande öden. Det är ett mycket personligt verk som ger ett brett och ärligt perspektiv på hur det är att fly till Sverige och leva som gömd. read more here…
---
SIS 2014 Stockholm International Comics Festival  here
---
Amalia Alvarez i intervju om papperslösa, skapande och osynliga historier.. här..
---
    Entrevista en Español aqui…
---
✯✯Another award!
✫¸.•°*"˜˜" ✰˚  ✰˚  ✰˚
☻/ღ˚ •。* ★★The year's cartoon: Five undocumented women's stories of Amalia Alvarez. Thanks sooo much! read here.
---
✯Award! 
´✫¸.•°*"˜˜"
..✫¸.
☻/ღ˚ ✰˚ ˛*
/▌*˛˚ ░ ░ The best Swedish series 2013 yees!   thanks so much!
/ \ ˚. ★ Best social realism: Amalia Alvarez "Five undocumented women's stories", which should be required reading for all who want to call themselves Swedes. read more here! …
---
..From the shadows, the five undocumented women's stories take place in the framework light. They will not stay on the stage, but they will stay in your life! here
---
En arbetare som använder sig av serie formen för att bedriva politisk aktivism och som visar stor solidaritet, kan tilläggas, för i fem svartvita monologer kommer kvinnor som förlorat det mesta till tals, utan att utnyttjas som figurer för misären… läs mer här
---
★Fantastisk recension på litteraturmagazinet
En oerhört viktig och välgjord bok.

An extremely important and well-made book★★★★ . (It get 4 LM! ) read here! ..
---
Papperslösa hjältar i ny seriebok
Undocumented heroes in the new comic book läs mer här
---
Hon tecknar kvinnors historia
She draws women's history läs mer här
---
  ★★★★
"Anyway, enough with the comics historian association game. This book is exactly what the project Tusen Serier is all about, giving a voice in the comics format to those that would not otherwise be heard. I can in the capacity of President of the Swedish Comics Association, which runs the project Tusen Serier, probably be seen as biased, but I think this is a great, emotionally disturbing book, and the fact that it was recently voted best Swedish graphic novel of 2013 says that I'm not alone in that assessment". read here..
Fredrik Strömberg
---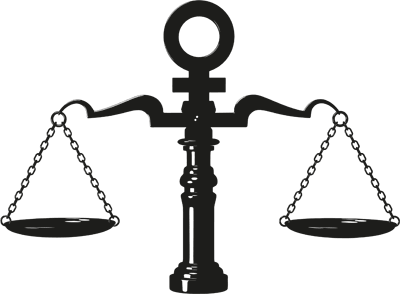 My drawings are here! A fair initiative if you were looking for illustrators and cartoonists to a project. Here are the results from the people's Justice Service in Sweden. read here
---
intervju: TROVÄRDIGHET
---

Alvarez tecknar – genialiskt en alternativ utgångspunkt.
Alvarez ingeniously draws an alternative starting point. read here..
---
---
---